Welcome to the Members' Showcase!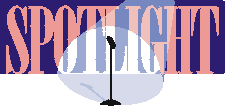 Here is where our members have the opportunity to send in photos of special events and updates of what is happening in their classrooms* or nature programs.
Please think about contributing some of YOUR OWN events and ideas! Help share that enthusiasm about combining animals with education!
| | |
| --- | --- |
| | *Please note, any photos of children MUST be accompanied by a signed permission from the parents or I will need to "crop" the picture accordingly. |
PHOTOS FROM OUR MEMBERS


Back to top
Read more about our members in the teacher registries!
Australia, Canada, New Zealand, Puerto Rico, South Africa, Spain, Switzerland, United Kingdom, and USA.
This page was created June 2000
revised March 2002.