According to bookweek.ca
"Canadian Children's Book Week is the single most important national event celebrating Canadian children's books and the importance of reading. Every November, thousands of children and adults participate in Book Week activities held across the country: in schools, in public libraries, in bookstores, in community centres – wherever there are people who care about children and the books they read."
The theme for 2022 is Sail into Stories.
This year's poster captures the magic and whimsy of stories and the unique journey they can take children on.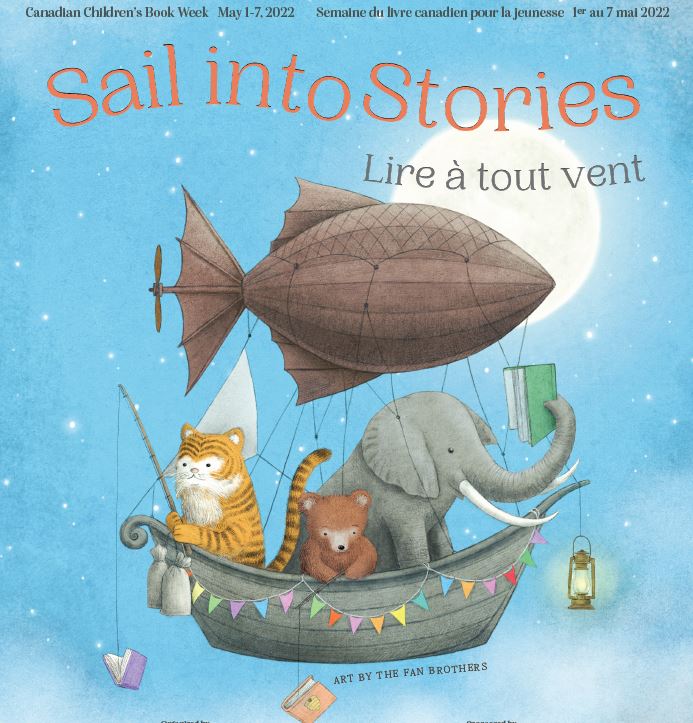 Book Week Theme
"Just looking at this year's poster for Canadian Children's Book Week/Tournée Lire à tout vent makes you want to disappear into your favourite story," says Rose Vespa, Executive Director of the Canadian Children's Book Centre (CCBC). "The talented Fan Brothers created the perfect poster for this year's tour, depicting a dreamlike world where animals are able to literally sail into a storybook. We are in love with this original art and can't wait for it to be displayed in classrooms and libraries all across Canada."
Posters, Bookmarks, and more
https://bookweek.ca/posters-bookmarks-and-more/