Classroom Animals and Pets - the Photo Spot!
Leopard Geckos (4 photos)
1. Speedy is our male leopard gecko. Sometimes he gets lively and likes to climb on top of his cave or even his rubber cactus!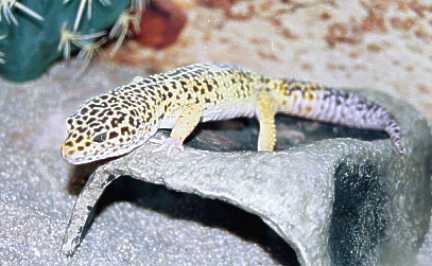 2. Speedy's favourite food is crickets, but he also likes to eat jumbo mealworms if they are served to him on a spoon!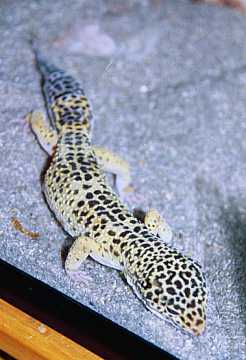 3. Spotty is not as adventuresome as Speedy but she still likes to check out the tank every so often. Her favourite food is a regular size mealworm, although she eats crickets and jumbo mealworms too. This is the gecko tank at school.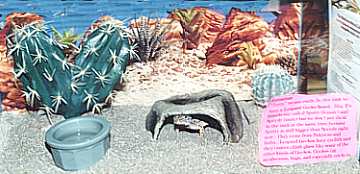 4. Congratulations! On August 9, 1999 Speedy and Spotty's first egg hatched. (Unfortunately the other eggs never did.) Here is a photo of the baby gecko on its very first day!.
Geckos are interesting pets!

Back to top
This page created August 1999.