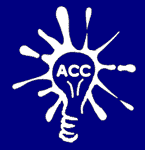 Kids Challenge Conference
for kids...
by kids...
this is the challenge conference.
The Kids Challenge Website
Challenge teacher and Conference Coordinator: Mrs. Atwater, Aspenwood School
---
Here are some of the activities from the workshops on "Web Design".


Web Design - Introductory Lessons
Here are our finished "Magical Assignments"
on Web Design from 2004. Enjoy!
Past Conferences:
Web Design Facilitator
Mrs. Nora Boekhout, Teacher - Nestor Elementary
The Teacher Webshelf

This page created April 2004.