CanOzConnection

Timber's 2000/01 Adventure in Brunei


Hi there!
I was getting a little worried that I would be the only CanOz Traveling Stuffie who would be staying at home this year. Then Stephanie G. went to Brunei and I asked Mrs. B., "Oh please please please, can I go too?"

Mrs. B. decided she was pretty silly not to have sent me along in the first place, so she packed me up and popped me in the post. I sure had my fingers (paws!) crossed that I wouldn't get lost in a postal strike like Woody Beaver and that I wouldn't arrive after Stephanie was on her way back home! What a lucky she-pup I am! I made it there in time to do a little sight-seeing. Boy is it hot there, though! This northern forest wolf had to do a lot of panting to keep cool!
Here's a few pictures from my diary, to show you some of the fun I had in Brunei!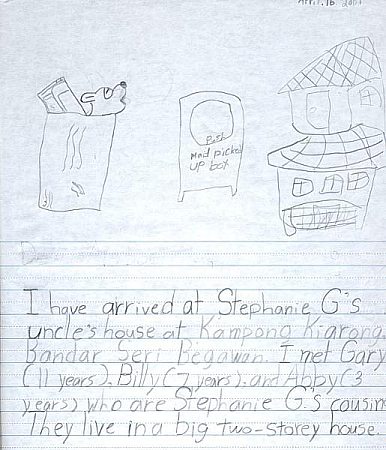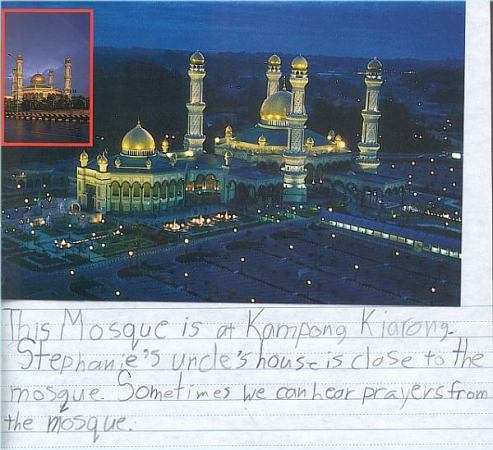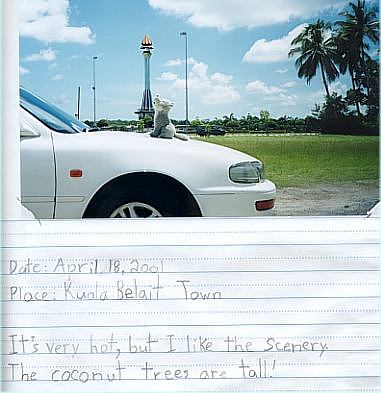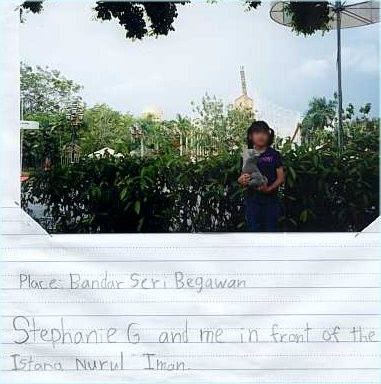 Well, I'm afraid that's all I have time to tell you about right now...
I'm off on another trip - this time to San Francisco, USA!