Dear Boys and Girls!
My name is Hugh Manatee. I am from Port St. John, Florida, USA and will be visiting Coquitlam, British Columbia, Canada for next month or two. I think this "Stuffie Exchange Program" is going to be a lot of fun. I KNOW that my exchange buddy, Woody Beaver, is going to LOVE Florida, and I'm sure that I will really enjoy my little vacation in British Columbia too!

Check back again... there might be new photos in the next few weeks!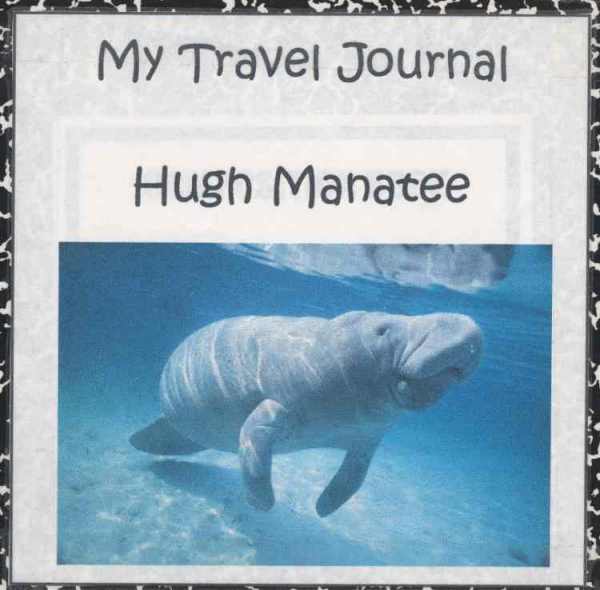 As my name suggests, I am a manatee. I'm a mammal, and a distant cousin of the elephant. I breathe air just like you do, so I have to come to the surface every 10 or 15 minutes to take a breath.

Right now I'm small, but I will grow to be about 15 feet (4.6 meters) long, and I'll weigh close to 3,500 pounds (1,600 kilograms) !
I swim in the warm waters around Florida. I'm very careful when I swim. Boaters drive very fast, and their boat propellers can cut right through my thick skin! I don't swim very fast, so I must always be on the lookout. The children in my class told me that it will be chilly when I come up to visit Canada. I'm not a big fan of the cold, so I hope the Canadian children will give me lots of hugs to keep me warm!
Love,
Hugh Manatee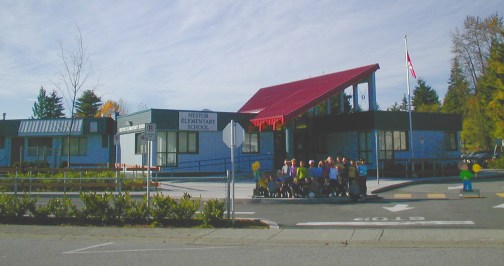 Thursday November 8

Yippee! My first day at school! The Division 11 students took me all around the school. There are about 400 students at Nestor Elementary, (but only 22 students in my new class!) Here we are at the new entrance to the school. I hear that it rains a lot in Coquitlam, but I think I must have brought some Florida sunshine with me!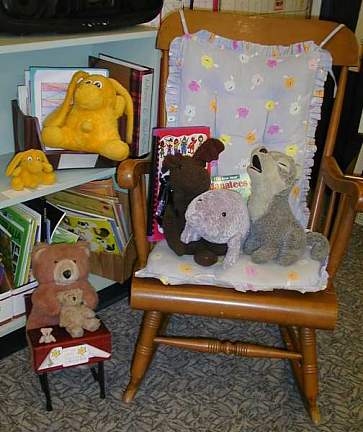 The Division 11 Stuffies were very excited to see me. Last year they learned about lions when Mufasa Lion came to visit from South Africa. The Stuffies asked me SO MANY questions that I just had to take a little break in the rocking chair. It's going to be fun telling them all about manatees!
The Stuffies' names are: Buttons and Buttons Junior, BlueBEARy, Little Bitty Betty, and Mini Mike, Monty Moose and Timber Wolf. Do you think you can guess which name belongs to each Stuffie?
(Here's one hint... BlueBEARy isn't actually BLUE, he just likes to eat blueberries! His cousin's name is StrawBEARy but last year StrawBEARy and Little Bob retired. (They got all "worn out" if you can guess what that means!) They still watch over the classroom from the top of the cupboard, but now BlueBEARy has to do all the big "head bear" jobs!)
Love and hugs,
Hugh Manatee