Mrs. Boekhout's Classroom

Here is our outside door, where the children line up to "greet the teacher" in the morning.

Can you see the classroom tree... it won a "Coquitlam Great Tree Award" for helping students learn about birds!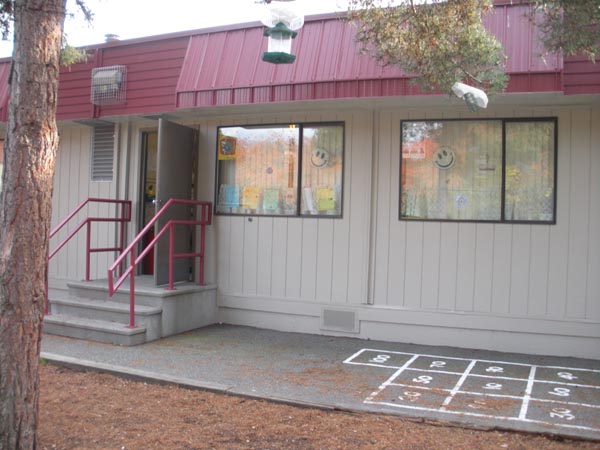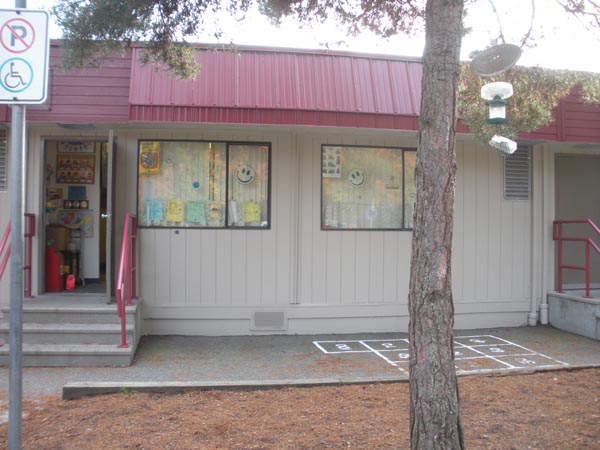 Don't forget to bring a nutritious recess snack and lunch... the Canada Food Guide will remind you!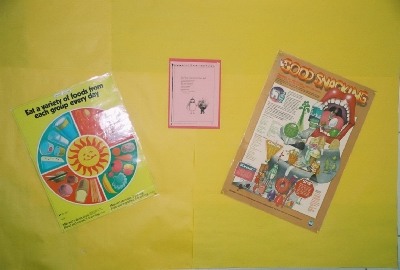 Our classroom is across from the inner courtyard we call "The Sanctuary".
In the past, Mrs. Boekhout's class has done lots to keep the Sanctuary beautiful.
They have helped to grow lovely flowers, paint beautiful wooden butterflies, and feed the pond fish.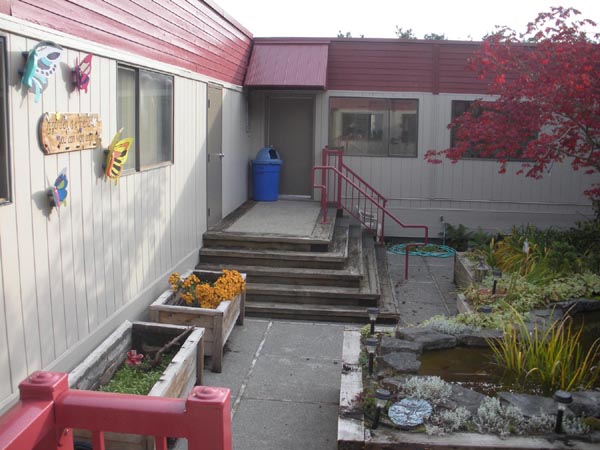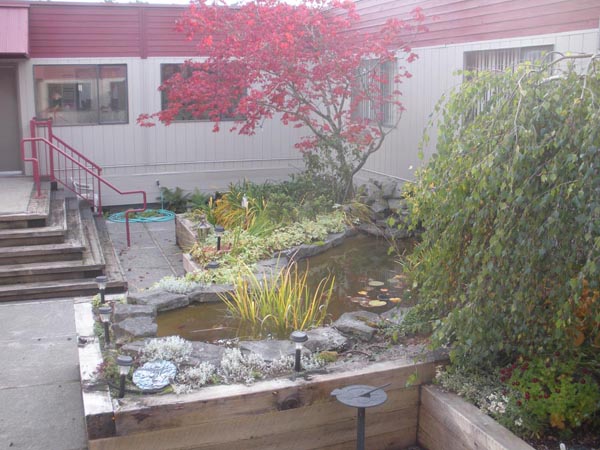 Here's our hallway door... you are most welcome to join us!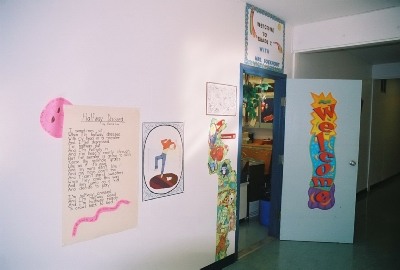 September is Photo Time!
Watch for our first classroom photos!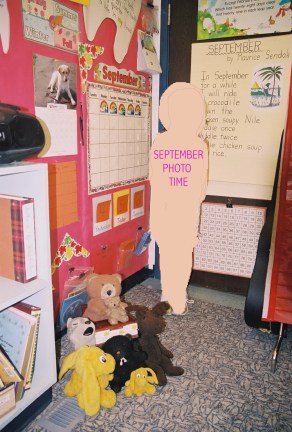 Don't forget to check out our "Activities" webpage too!